Sign To Bring Back Legacy (450+ signs!)
01-01-2012, 01:05 AM |
Сообщение: #465
Gotcha2
/HUDGE SIGN AND SUPPORT
read my sig other wise
---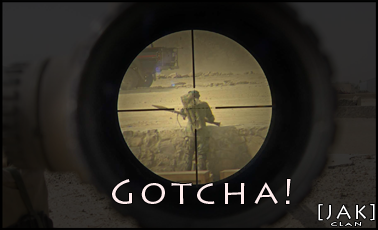 AKA
KillingInStyle - Tanks4Life
For some strange reason... I keep coming back to these forums. Maybe am just hoping for things to improve.....

01-01-2012, 04:08 AM |
Сообщение: #468
DFaulting
/sign
---


reference signature shop

DFaulting:assault primary:M416 +3 secondary:MP412 REX

DFaultingMedic primary:XM8AR +3 secondary:permanent MP443
01-01-2012, 04:14 AM |
Сообщение: #469
SazerTarious
/sign but i knw never gonna happen cuz all ea wants is money
---
Click
Here
For MIAClan.net Recruiting Thread
01-01-2012, 10:11 AM |
Сообщение: #470
Higgs25
Signed on this one too, and while you're giving us back our legacy weapons, you can rebalance all the other guns back to normal and just call them "weapons" again if you want another penny out of me. Some new guns would be nice as well, perhaps something a little more exotic.
02-01-2012, 04:26 AM |
Сообщение: #472
Jemaine
(30-12-2011 08:23 PM)

V4iN писал(а):

(30-12-2011 08:17 PM)

Jemaine писал(а): One thing I don't get is throughout the course of this game's screwups like the mortar strike, people have told anyone who complains to 'adjust your tactics' or, 'go play another game'. Then all of a sudden some of your precious weapons are balanced, and WHAM, ****storm. Maybe you should take your own advice?


Maybe it has nothing to do with balance, maybe you should read a few more post and see what the real reason for people complaining is.
It does, in fact, have to do with balance. Why should you have the weapon of a god in your hands while everyone else has miserable pea shooters? I'm not trying to justify what EAsy did, but equalization of weapons would have happened sooner or later, the problem here is that said company took a sledgehammer to credit weapon stats before trying to balance things out.
imo, what they should have done is buffed the weapons as opposed to nerfing them to hell, and then have the paid weapon stats scaled proportionally. Now Elites and Freeloaders alike are literally running around with Nerf guns.
04-01-2012, 03:13 AM |
Сообщение: #474
colonel_S
bump
---
Loving Reddit
04-01-2012, 04:12 PM |
Сообщение: #477
Dav14
/sign
04-01-2012, 04:12 PM |
Сообщение: #478
Gandolf
Bring back our legacy guns now!!!!!!!!!
---
04-01-2012, 04:14 PM |
Сообщение: #479
Fowler
/sign
04-01-2012, 05:19 PM |
Сообщение: #480
Lagar
/sign

They wont win in Brazilian court.
Better give us back.
---