[New Map] Banda Sea[New Update! V3][337 sign,20 pages,V2]tread year active!
05-01-2012, 01:00 PM |
Message : #1
Gotcha2
Please read the whole tread there are some really use full comments
This Tread is owned and updated by the JAK Clan,Harleypaterson and Gotcha2
Banda Satalite zoom in Video
---
Hello again,
The idea came form the good old days of
battlefield 1942.
this map doesn't have to be my home made in specifically.
its the idea of big destroyers and submarines that i would like to see in
battlefield play4free
If you don't like reading better stop here its a lot of text and it may take some time to read it all.
or just post /sign
Some may know me form My
Snow Map Suggestion
that came out as Dalian.
But now i am introducing you a new Home made map.
Named:
Banda!
The map exists out of a Group of islands, with new kinds of transport like: Gun Ships, Carriers Boats, Submarines and landing crafts.
But I cant do this alone!
We need to do this together to get a map like this.
You can give me hints/tips like, where to put the spawns....
And what other kinds of new transport you would like to see.
(Maybe a new plane or attack helicopter)
(Also where stands
[Can be edited on suggestion]
can be replaces ed by one of your suggestions)
The JaK clan, harleypaterson and Gotcha2
---
MAP NAME
Banda
THE STORY
A Russian Fleet is patrolling the coasts of Indonesia.
The Americans don't Trust it and send there own fleet to investigate. [Can be edited on suggestion]
SURROUNDINGS
Climate:
Rain Forrest,
Surroundings:
Mountains, Water, Numteg tree's
A travelers guide to Banda sea
(
taken form
http://www.indonesia.travel/en/destinati...a-islands)
Two of the biggest islands, Banda Besar and Naira, are covered with nutmeg trees. The third island, Gunung Api or 'peak of fire', is an active volcano that emerges from the deep in a perfect cone, and is entirely rugged and highly volcanic. In the waters surrounding these islands you'll find some of the world's most spectacular marine gardens, with bright corals and colorful fish, bustling through the crystal-clear waters, making it suitable for diving, snorkeling or even simply Bombing.
Lying about 132 kilometers southeast of Ambon, the islands are a remote and exquisitely beautiful part of Indonesia. With multi-colored reefs, warm seas and exotic marine life, the Banda's are a haven for divers who come from around the world to explore some of the most remote and unspoiled dive sites in the world.
The altitude variates high as shown here:
VEHICLES
With a new map comes new kinds of transport.
I am looking for planes, choppers, landing craft, etc.
that would used in a fight between islands or ad sea.
Its a MUST that the planes and choppers are been found on a carrier.
Here is a example where vehicles could be placed.
Part 1: Boats:
In a landing on a beach you will need to have landing crafts.
Landing crafts carry Tanks,small attack vehicals infantry and vital supplies like ammo.
On the sea you will need Big vessels like Cruiser's, Destroyer's, submarines and a carrier.
What would be really nice if you are able to sink the giant vessels.
( as shown in the video )

(picture coming soon)
Navy Destroyers, Carriers and Submarines

are displayed below
Landing craft explained
:
What i really would like to see is a landing craft with a tank in it.
Also it could be a hummer,quad or something els.
Description of the Landing craft:
The Landing Craft, Tank (or Tank Landing Craft) was an amphibious assault ship for landing tanks on beachheads. They were initially developed by the British Royal Navy and later by the United States Navy during World War II in a series of versions. Initially known as the "Tank Landing Craft" (TLC) by the British, they later adopted the U.S. nomenclature "Landing Craft Tank" (LCT). The United States continued to build LCTs post-war, and used them under different designations in the Korean and Vietnam Wars.
Specifications:
Name:
LCT Mark 1
Operators
:
Royal Navy
Built:
1940
Completed:
30
General characteristics
[4]
Displacement:
372 long tons (378 t)
Length:
152 ft (46 m)
Beam:
29 ft (8.8 m)
Draught:
3 ft (0.91 m) (forward)
Propulsion:
2 × 350 hp (261 kW) Hall-Scott petrol engine, 2 shafts
Speed:
8 knots (15 km/h; 9.2 mph)
Range:
900 nmi (1,700 km; 1,000 mi)
Capacity:
250 long tons (254 t)
Complement:
12 (2 officers, 10 enlisted men)
Armament:
2 × single 2-pounder pom-pom
Armour:
Wheelhouse : 15 lb
Gunshield :
20 lb
---
[align=center]
the hovercraft
History
First applications of the hovercraft in military use was with the SR.N1 through SR.N6 craft built by Saunders-Roe in the Isle of Wight in the UK and used by the UK joint forces. To test the use of the hovercraft in military applications the UK set up the Interservice Hovercraft Trials Unit (IHTU) base at Lee-on-the-Solent (now the site of the Hovercraft Museum). This unit carried out trials on the SR.N1 from Mk1 through Mk5 as well as testing the SR.N2, SR.N3, SR.N5 and SR.N6 craft. Currently the Royal Marines use the Griffon 2000 TDX Class ACV as an operational craft. The 2000 was deployed by the UK in Iraq.
In the US, during the 1960s, Bell licenced and sold the Saunders-Roe SR.N5 as the Bell SK-5. They were deployed on trial to the Vietnam War by the United States Navy as PACV patrol craft in the Mekong Delta where their mobility and speed was unique. This was used in both the UK SR.N5 curved deck configuration and later with modified flat deck, gun turret and grenade launcher designated the 9255 PACV. The United States Army also experimented with the use of SR.N5 hovercraft in Vietnam. Three hovercraft with the flat deck configuration were deployed to Dong Tam in the Mekong delta region and later to Ben Luc. They saw action primarily in the Plain of Reeds. One was destroyed in early 1970 and another in August of that same year after which the unit was disbanded. The only remaining U.S. Army SR.N5 hovercraft is currently on display in the Army Transport Museum in Virginia. Experience led to the proposed Bell SK-10 which was the basis for the LCAC-class air-cushioned landing craft now deployed by the U.S. and Japanese Navy.
The Soviet Union was the world's largest developer of military hovercraft. Their designs range from the small Czilim class ACV, comparable to the SR.N6, to the monstrous Zubr class LCAC, the world's largest hovercraft. The Soviet Union was also one of the first nations to use a hovercraft, the Bora, as a guided missile corvette, though this craft possessed rigid, non-inflatable sides. With the fall of the Soviet Union most Soviet military hovercraft fell into disuse and disrepair. Only recently has the modern Russian Navy begun building new classes of military hovercraft.
The Finnish Navy designed an experimental missile attack hovercraft class, Tuuli class hovercraft, in the late 1990s. The prototype of the class, Tuuli, was commissioned in 2000. It proved an extremely successful design for a littoral fast attack craft, but due to fiscal reasons and doctrinal change in the Navy, the hovercraft was soon withdrawn.
The Hellenic Navy operates four Russian-designed Zubr class LCAC. This is the world's largest military air-cushioned landing craft.
The People's Army Navy of China operates the Jingsah II class LCAC. This troop and equipment carrying hovercraft is roughly the Chinese equivalent of the U.S. Navy LCAC.
The Russian hovercraft
Spec's
Zubr class LCAC
Class
overview
Builders:
Almaz Shipbuilding
Operators:
Russian Navy , Ukrainian Navy, Hellenic Navy
In commission:
1988-Present
Active:
9
General characteristics
Type:
Air-cushioned landing craft
Displacement:
340 tons (light)
415 tons (normal)
555 tons (full load)[1]
Length:
57 m (187 ft)[2]
Beam:
25.6 m (84 ft)[3]
Draught:
1.6 m (5.2 ft)[2]
Propulsion:
5 Kuznetsov Type NK-12MV gas turbines;[2]
2 for lift, 3 for propulsion; 5 x 11,836 horsepower
Propellers:
3 four bladed variable pitch propellers
Speed:
63 knots[1] 55 knots if sustained [1]
Range:
300 mi (480 km) at 55 knots
Complement:
31 (4 officers, 27 enlisted)[1]
Sensors and processing systems:
General detection radar, Surface search radar, Electronic warfare
and decoys: Electronic Countermeasures System: Decoys, MS227 chaff launcher, ESM: Tool Box; intercept
Armament:
Strela-3 Portable Air Defense Missile System 4 x 4 launchers plus 32 Anti-Personnel missiles; or 2 SA-N-5 "Grail" quad launchers, manual aiming, infrared homing to 6 km at 1.5 Mach, altitude to 2,500 m, warhead 1.5 kg
30 mm AK-630 Air Defense Gun Mount 2 x 6 with 6000 rounds, 3,000 rounds/min combined to 2 km
140 mm Ogon launchers 2 x 22 with 132 rockets; or 2 retractable 122mm rocket launchers
Mines (one set of removable equipment for laying from 20 to 80 mines, depending on their types)
---
planes
A-10 thunderbolt II
The Fairchild Republic A-10 Thunderbolt II is an American single-seat, twin-engine, straight-wing jet aircraft developed by Fairchild-Republic in the early 1970s. The A-10 was designed for a United States Air Force (USAF) requirement to provide close air support (CAS) for ground forces by attacking tanks, armored vehicles, and other ground targets with a limited air defense capability. It was the first USAF aircraft designed solely for CAS.
The A-10 was designed around the GAU-8 Avenger, a heavy rotary cannon that forms the aircraft's primary armament. (It is, to date, the heaviest rotary cannon ever mounted on an aircraft.) The aircraft's hull incorporates over 1,200 pounds (540 kg) of armor and was designed with survivability as a priority, with protective measures in place which enable the aircraft to continue flying even after taking significant damage.
The A-10's official name comes from the Republic P-47 Thunderbolt of World War II, a fighter that was particularly effective at close air support. The A-10 is more commonly known by its nickname "Warthog" or simply "Hog". As a secondary mission, it provides airborne forward air control, guiding other aircraft against ground targets. A-10s used primarily in this role are designated OA-10. With a variety of upgrades and wing replacements, the A-10's service life has been extended to 2040.
Citation :Gotcha2,
The A10 tunderbolt is in use ad battlefield 2 so why not ad it here?
General characteristics
Crew: 1
Length: 53 ft 4 in (16.26 m)
Wingspan: 57 ft 6 in (17.53 m)
Height: 14 ft 8 in (4.47 m)
Wing area: 506 ft² (47.0 m²)
Airfoil: NACA 6716 root, NACA 6713 tip
Empty weight: 24,959 lb (11,321 kg)
Loaded weight: 30,384 lb (13,782 kg) On CAS mission: 47,094 lb (21,361 kg)
On anti-armor mission: 42,071 lb (19,083 kg)
Max. takeoff weight: 50,000 lb (23,000 kg)
Powerplant: 2 × General Electric TF34-GE-100A turbofans, 9,065 lbf (40.32 kN) each
Performance
Never exceed speed: 450 knots (518 mph,[120] 833 km/h) at 5,000 ft (1,500 m) with 18 Mk 82 bombs[121]
Maximum speed: 381 knots (439 mph, 706 km/h) at sea level, clean[120]
Cruise speed: 300 knots (340 mph, 560 km/h)
Stall speed: 120 knots (138 mph, 220 km/h) [122]
Combat radius:
On CAS mission: 250 nmi (288 mi, 460 km) at 1.88 hour single-engine loiter at 5,000 ft (1,500 m), 10 min combat
On anti-armor mission: 252 nmi (290 mi, 467 km), 40 nm (45 mi, 75 km)) sea-level penetration and exit, 30 min combat
Ferry range: 2,240 nmi (2,580 mi, 4,150 km) with 50 knot (55 mph, 90 km/h) headwinds, 20 minutes reserve
Service ceiling: 45,000 ft (13,700 m)
Rate of climb: 6,000 ft/min (30 m/s)
Wing loading: 99 lb/ft² (482 kg/m²)
Thrust/weight: 0.36
Armament
Guns: 1× 30 mm (1.18 in) GAU-8/A Avenger gatling cannon with 1,174 rounds
Hardpoints: 11 (8× under-wing and 3× under-fuselage pylon stations) with a capacity of 16,000 lb (7,260 kg) and provisions to carry combinations of:
Rockets:
4× LAU-61/LAU-68 rocket pods (each with 19× / 7× Hydra 70 mm rockets, respectively)
4× LAU-5003 rocket pods (each with 19× CRV7 70 mm rockets)
6× LAU-10 rocket pods (each with 4× 127 mm (5.0 in) Zuni rockets)
Missiles:
2× AIM-9 Sidewinders air-to-air missiles for self-defense
6× AGM-65 Maverick air-to-surface missiles
Bombs:
Mark 80 series of unguided iron bombs or
Mk 77 incendiary bombs or
BLU-1, BLU-27/B Rockeye II, Mk20, BL-755[123] and CBU-52/58/71/87/89/97 cluster bombs or
Paveway series of Laser-guided bombs or
Joint Direct Attack Munition (A-10C)[124] or
Wind Corrected Munitions Dispenser (A-10C)
Other:
SUU-42A/A Flares/Infrared decoys and chaff dispenser pod or
AN/ALQ-131 or AN/ALQ-184 ECM pods or
Lockheed Martin Sniper XR or LITENING targeting pods (A-10C) or
2× 600 US gallon Sargent Fletcher drop tanks for increased range/loitering time.
Avionics
AN/AAS-35(V) Pave Penny laser tracker pod[125] (mounted beneath right side of cockpit) for use with Paveway LGBs
Head-up display (HUD) for improved technical flying and air-to-ground support.
---
The Lockheed AC-130 gunship is a heavily-armed ground-attack aircraft variant of the C-130 Hercules transport plane. The basic airframe is manufactured by Lockheed, while Boeing is responsible for the conversion into a gunship and for aircraft support.[1] The AC-130A Gunship II superseded the AC-47 Gunship I during the Vietnam War.
The gunship's sole user is the United States Air Force, which uses AC-130H Spectre, AC-130U Spooky, AC-130J Ghostrider, and AC-130W Stinger II[2] variants for close air support, air interdiction and force protection. Close air support roles include supporting ground troops, escorting convoys, and flying urban operations. Air interdiction missions are conducted against planned targets and targets of opportunity. Force protection missions include defending air bases and other facilities. AC-130Us are based at Hurlburt Field, Florida, while AC-130Hs and AC-130Ws are based at Cannon AFB, New Mexico.[3] The AC-130s deploy to bases worldwide in support of operations. The gunship squadrons are part of the Air Force Special Operations Command (AFSOC), a component of the United States Special Operations Command (SOCOM).[4]
All of the weaponry aboard is mounted to fire from the left (port) side of the non-pressurised aircraft. During an attack the gunship performs a pylon turn, flying in a large circle around the target, allowing it to fire at it far longer than a conventional attack aircraft. The AC-130H "Spectre" was armed with two 20 mm M61 Vulcan cannons, one Bofors 40mm autocannon, and one 105 mm M102 cannon, although on most missions after 1994 the 20mm cannons were removed due to their incompatibility with precision targeting and to carry more 40mm and 105mm ammunition. Another reason the 20mm cannons were removed was due to insufficient slant range to target to operate outside of the shoulder launched missile (MANPADS) threat envelope. The upgraded AC-130U "Spooky" has a single 25 mm GAU-12 Equalizer in place of the Spectre's twin 20 mm cannons, an improved fire control system, and increased ammunition capacity. New AC-130J gunships based on MC-130J Combat Shadow II special operations tankers were planned as of 2012. The AC-130W is armed with one 30mm Bushmaster Cannon and can drop the AGM-176 Griffin missile
General characteristics
Crew: 5 (two pilots, navigator, flight engineer and loadmaster)
Capacity:
C-130E/H/J cargo hold: length, 40 feet (12.31 meters); width, 119 inches (3.12 meters); height, 9 feet (2.74 meters). Rear ramp: length, 123 inches (3.12 meters); width, 119 inches (3.02 meters)
C-130J-30 cargo hold: length, 55 feet (16.9 meters); width, 119 inches (3.12 meters); height, 9 feet (2.74 meters). Rear ramp: length, 123 inches (3.12 meters); width, 119 inches (3.02 meters)
92 passengers or
64 airborne troops or
74 litter patients with 2 medical personnel or
6 pallets or
2–3 Humvees or
2 M113 armored personnel carriers
Payload: 45,000 lb (20,000 kg)
Length: 97 ft 9 in (29.8 m)
Wingspan: 132 ft 7 in (40.4 m)
Height: 38 ft 3 in (11.6 m)
Wing area: 1,745 ft² (162.1 m²)
Empty weight: 75,800 lb (34,400 kg)
Useful load: 72,000 lb (33,000 kg)
Max. takeoff weight: 155,000 lb (70,300 kg)
Powerplant: 4 × Allison T56-A-15 turboprops, 4,590 shp (3,430 kW) each
Performance
Maximum speed: 320 knots (366 mph, 592 km/h) at 20,000 ft (6,060 m)
Cruise speed: 292 kn (336 mph, 540 km/h)
Range: 2,050 nmi (2,360 mi, 3,800 km)
Service ceiling: 33,000 ft (10,060 m) empty;[56] 23,000 ft (7,077 m) with 42,000 pounds (19,090 kilograms) payload ()
Rate of climb: 1,830 ft/min (9.3 m/s)
Takeoff distance: 3,586 ft (1,093 m) at 155,000 lb (70,300 kg) max gross weight;[55] 1,400 ft (427 m) at 80,000 lb (36,300 kg) gross weight
Gotcha2 a écrit :i think the ac 130 should be manned with ad least a crew of 3 to fly this beast correctly and keep it a bid ballanced
---
---
Fighter planes, APC's, Patrol Boats, Attack Choppers, Transport Choppers,
Show your support!
Ad the signature below Just Copy and Paste The Code!
Code PHP :

[
align
=
center
][
url
=
http
:
//battlefield.play4free.com/en/forum/showthread.php?tid=41105&pid=629926#pid62992][img]http://img11.imageshack.us/img11/6510/bandasignature2.png[/img][/url][/align]

INFO: How to add a signature
(Ce message a été modifié le : 19-05-2013 12:08 PM par Gotcha2.)
05-01-2012, 01:02 PM |
Message : #2
Gotcha2
Special thanks to:
harleypaterson for Boats and submarine suggestion.
Szarafinsk and Areyougonnawin for having the "i support banda signature"

Funny player reactions
(16-01-2012 08:10 PM)

CropedFrag a écrit : A map that would require more teamwork, and the addition of vehicles that would add other maps possibilities.

/sign

PS.: But I bet everyone would want to be captain of a ship like campers at base waiting to play with airport toys
(18-01-2012 05:54 AM)

Dimitripetrenko1 a écrit : nice map but wouldn't it be too big?
Gotcha2's answer:
That's the fun of a "home made" map you can make the size that you want to have
Most Positive reactions form players:
(18-01-2012 07:37 PM)

CrazyDragonLord a écrit : /sign

If this map becomes a reality, I'm coming back.
(14-04-2012 05:05 PM)

JoeyA2 a écrit : /sign

absolutely love the idea of a water map!!
Sweet idea's form other gamers
(24-07-2012 01:05 PM)

N.Gruevski a écrit : EPIC /sign

But could you do this:



The roads would be nice, and the main island is full with dence vegitation because THAT flag on the main base is the most important and the hardest to get (like B at Karkand in BF3).
INFO: How to add a signature
(Ce message a été modifié le : 04-08-2012 10:14 AM par Gotcha2.)
05-01-2012, 01:03 PM |
Message : #3
Gotcha2
Islands and base pictures
(Ce message a été modifié le : 08-01-2012 04:43 PM par Gotcha2.)
05-01-2012, 01:40 PM |
Message : #4
Gotcha2
General Log book:
Tread updated ad 17-05-2013 10:47 AM by Gotcha2
Commentary:
(commentary updated 20-01-2012 10:20 PM)
Lines +hr code added
V1: is start
V2: contains update for hovercraft, and grammar corrections
V3: update with ac 130 and a-10 + movies
v4: upcoming
last update
Date: 17-5-2013
Time: 05:27
Current sign count: 337
Gotcha2's Log book:
Finally v3 is up
Harleypaterson's Log Book
Imma not responding ad this moment
JaK clan Log book
Ow ya we done it! look ad that sign count going up!
---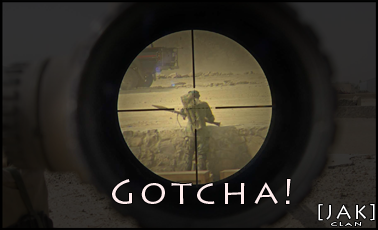 AKA
KillingInStyle - Tanks4Life
For some strange reason... I keep coming back to these forums. Maybe am just hoping for things to improve.....

(Ce message a été modifié le : 17-05-2013 11:48 AM par Gotcha2.)
08-01-2012, 03:53 PM |
Message : #5
WatchMeKillYou
/sign Awesome! would be great!
---
08-01-2012, 03:55 PM |
Message : #6
Neil
---


Playing since first day (30-11-2010) Languages: EN, DE (Ce message a été modifié le : 08-01-2012 03:55 PM par Neil.)
08-01-2012, 11:44 PM |
Message : #7
Wizlawz
/sign
---
09-01-2012, 12:03 AM |
Message : #8
CluckyXL
/sign
---

I am not a sockpuppet of AA7_sucka
09-01-2012, 12:48 AM |
Message : #11
harleypaterson
/sign. I've been campaging for this sort fo thing for a while, so my I make my suggestions:
Russian Guided Missile Cruiser: Kiorv (Sea Eagle) Class.
Arment:
Code:
Pink: CADS-N-1.: Close Range Anti air gum-missile systems. (Can be entered by people walking around the decks, as it is big enough for people free walking as well as dedicated drivers/gunners. Mostly people walking around would be engineers with repair tools and RPG, and recons with mortars.
Red: SAM launchers. Not usable.
Green: Cruise Missile Launchers: Controlled by Second person (F2 Seat) - My favorite part.
Blue: Long range SAMs, controlled by F3 seat, can hit targets at 400% of the range of the CADS-N-1.
Yellow: SAM-9 Launchers - Not playable, or it would be overpowering.
NOTE: Driver has no weapons at his disposal.
US Missile cruiser: I don't care what type it is.
But it's stats would be the same as above.
RU Destroyer: Udaloy Class.
Driver Weapons: Sea Mines may be deployed.
Second Passenger weapon: Forward howitzers.
Numerous small arms (Heavy MG's, naval rotary cannons, etc...) for people walking around decks.
US Destroyer: again don't care, just same stats for balance.
RU Corvette: Nanuchka class.
Armament:
Guided missiles (F2 seat)
Read Cannon (F3 seat)
Some MG's for walkers.
US Corvette:
Either a lease lend Swedish Visby Class:
Or a Littoral Combat ship:
Arment:
Mines: Driver
Forward gun (if the LCS is chosen) F2 seat.
Light Vessels:
Selection of light vessels, from Fast attack craft, to jetskis.
Armed with MG's.
RU Submarine:
Project 491 Aluka (Shark) NATO: Typhoon
Armament: torpedoes: Driver.
Missiles: F2 seat.
US Submarine:
Virginia Class:
Stats same as RU sub.
Destroyer RU:
Sorevmeny Class: As suggested above. I have a soft spot for this ship.
Weapons: Guided anti ship missiles (F2 seat)
Forward Cannon (F3 seat)
Destroyer US:
Oliver Hazzard Perry Class
same weapons as RU.
Oh, yes, It would have to be 64, or 128 player to have enough players to populate the map well, and have more that one person per ship, otherwise it would be hard to manage the ship's weapons, and no fun.
---
(Ce message a été modifié le : 09-01-2012 03:57 AM par harleypaterson.)
09-01-2012, 12:44 PM |
Message : #12
joris00999
/sing. awesome idea
09-01-2012, 03:28 PM |
Message : #13
Gotcha2
(09-01-2012 12:48 AM)

harleypaterson a écrit : /sign. I've been campaging for this sort fo thing for a while, so my I make my suggestions:
HOOO NICE THANK YOU!!!
---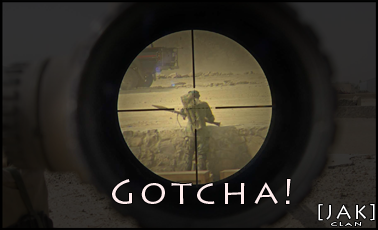 AKA
KillingInStyle - Tanks4Life
For some strange reason... I keep coming back to these forums. Maybe am just hoping for things to improve.....

09-01-2012, 08:27 PM |
Message : #14
CoriolisForce
I think, this is impossible to make submarines on this engine...i just ant imagine how this wuld be work.
Anyway +1, if this possible.
---
Sorry for bad english.
09-01-2012, 08:57 PM |
Message : #16
Gotcha2
(09-01-2012 08:27 PM)

CoriolisForce a écrit : I think, this is impossible to make submarines on this engine...i just ant imagine how this wuld be work.
Anyway +1, if this possible.
Its possible i have same game engine
---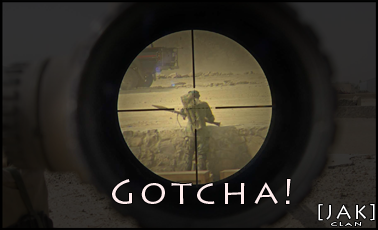 AKA
KillingInStyle - Tanks4Life
For some strange reason... I keep coming back to these forums. Maybe am just hoping for things to improve.....

09-01-2012, 10:04 PM |
Message : #17
ajb2
/sign
this would be awesome, they could give it as a "we are sorry" present
---
09-01-2012, 10:18 PM |
Message : #18
ajmal
/sign they need a new map
10-01-2012, 11:07 AM |
Message : #20
raul
sign/ but first they got to change the way they treat their players (us
)
---
---