So what gadgets do you want to see in Store?
I would love to see these Gadgets in the store [Part 1/2]:
---
Grappling Hook


Grappling Hooks are tools used to scale otherwise unclimbable buildings and can be retrieved using the pick-up key (default: G) after use. They can also be used to descend buildings that are too low for the parachute to deploy properly, but the height can still cause fall damage.
The throwing mechanism of grappling hooks is identical to the mechanism used for hand grenades, with primary fire launching a hook at full force, whereas secondary fire allows the user to vary the force of the throw.


---
Zip line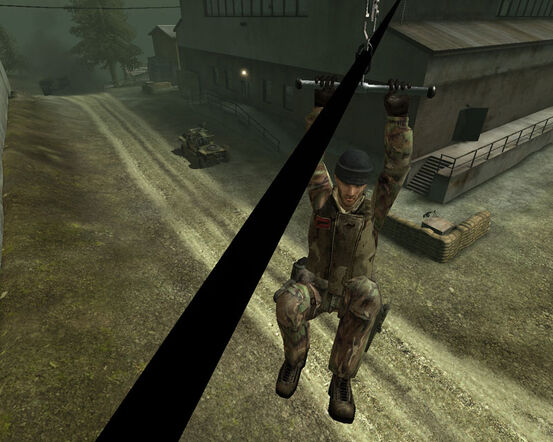 Zip lines are used to move from a higher point to a lower one over a longer range than jumping with a Parachute. To fire Zip line you need Zipline Crossbow, when using one, secondary fire activates a crosshair that displays either a circle or a cross within the crosshair. If the icon is a cross, it means the target is out of range.
The zipline can be retrieved after use. If it is deployed but not used for a certain duration of time it will disappear and will not be retrievable.


---
Tier gas gun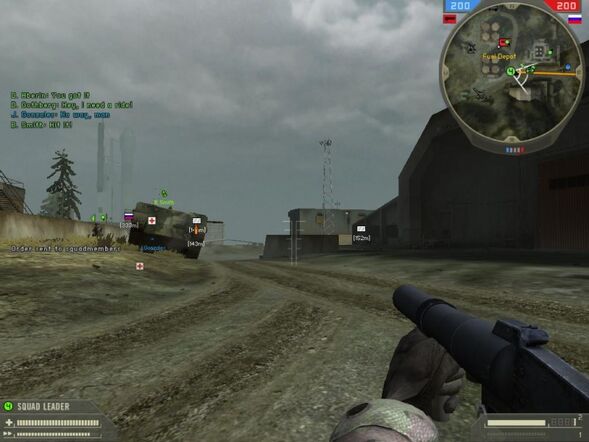 Tear Gas canisters will often bounce off solid objects, this can be used to the player's advantage when trying to place it on an enemy that is around a corner.


---
Flash bang


Flashbangs deal no damage, but instead release a large flash, which blinds and deafens foes in its blast for a few moments.


---
ERYX


The ERYX is a wire-guided anti-tank missile launcher designed by European company MBDA in 1992. It is co-produced by France and Canada. It uses a 137mm diameter 3.6 kg tandem HEAT rocket. It has an operational range of 50 to 600 meters, and has a velocity of between 18 m/s (when it leaves the tube) to 245 m/s (when it reaches 600 meters). It is usually mounted on a tripod or on vehicles.


---
SRAW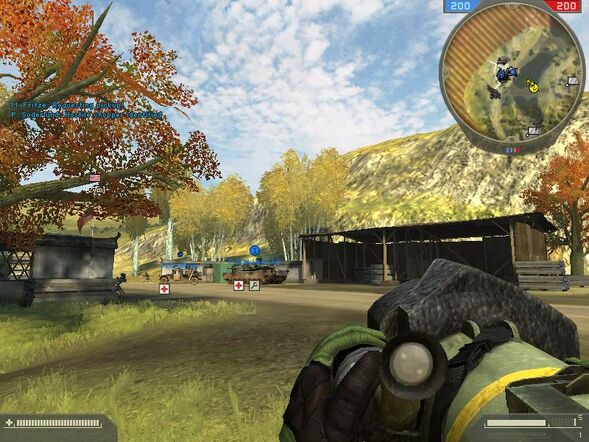 SRAW is a semi-guided anti-tank missile launcher. Once fired, if the player continues aiming down the sights they can control the missile for a short time.


---
Stinger


US Shoulder launched infra-red SAM (Surface to Air Missile). The Stinger is an Air Craft lock-on ONLY rocket launcher. The enemy will be notified when he is being locked-on to.


---
SA-18 IGLA


Russian Shoulder launched infra-red SAM (Surface to Air Missile). Called the SA-18 by the US and the 9K3A by Russia. The SA-18 IGLA is an Air Craft lock-on ONLY rocket launcher. The enemy will be notified when they are being locked-on to.


---
FGM-148 Javelin


A shoulder launched AntiTank missile with both a direct and top attack mode. Fire-and-Forget system requires a lock on before launch, exceptionally powerful against enemy armor.


---
Flame-thrower


A flamethrower is a mechanical incendiary device designed to project a long controllable stream of fire.


---
Repair tool


This repair tool is more powerful in fixing everything and is capable to kill enemy foe's.


---
Radio Beacon


Portable spawn point gives you opportunity to spawn reinforcement on battlefield.


---
Molotov cocktail


Molotov Cocktails, when thrown, smash and release a highly flammable gas, setting the surrounding area on fire for a few moments. Enemies who walk through this fire can be burned and killed.


---
Machete


The machete is a large cleaver-like cutting tool. The name is Spanish, meaning "little sledgehammer." The blade is typically 32.5 to 60 centimetres (12.8 to 24 in) long and usually under 3 millimetres (0.12 in) thick.


---
Thermal goggles


Thermal vision goggles are similar to Night Vision Goggles, except they amplify the upper part of the infrared spectrum, namely heat rather than light emissions. This vision mode displays heat levels with colors ranging from dark blue (colder) to red (warmer).


---
Throwable knives


Throwing Knives are similar to Grenades in the sense that they are throwable weapons, but the difference is Throwing Knives do not explode. However, if they make contact with the foe, it is an instant kill. You only get one Throwing Knife, but you can pick it back up and re-use it.


---
M203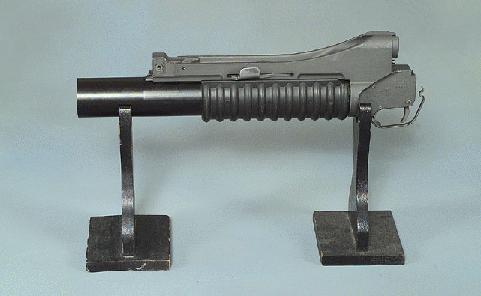 The The M203 is a single-shot, 40mm grenade is a single-shot, 40mm grenade launcher that can be attached to many rifles via barrel mounts or Picatinny rails, but was originally designed for the U.S. M16 family of Rifles, which include the M4A1 and the HK416 Carbines.


---
GL1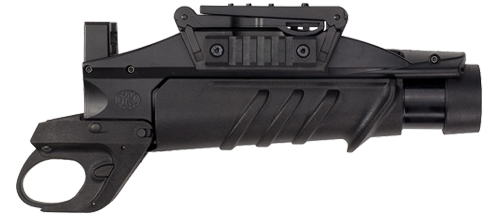 The GL1 is an under-barrel grenade launcher designed by Belgian arms manufacturers Fabrique Nationale d'Herstal (FN Herstal) in 2001. It is designed to fit specifically to the FN F2000.


---
AG36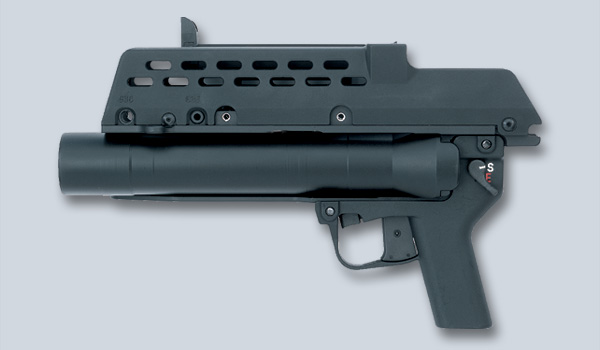 The AG36 (German: anbaugranatwerfer, English: attached grenade launcher) is a grenade launcher produced by Heckler & Koch of Germany for the G36 assault rifle. It fires 40mm grenades and has a lateral swing-out breech that allows it to load longer grenades than traditional forward-opening launchers such as the American M203. The system was also the basis for the XM320 grenade launcher of the XM8 rifle.


---
GP-30


The GP-30 is Russian under barrel grenade launchers for the AK-series of assault rifle. They were first seen by the west in 1984 during the Soviet Invasion of Afghanistan. The initial version was designated BG-15, and was fitted under the barrel of AK-74 assault rifles. The main production version, the GP-25 has a different sighting system. The latest version, the GP-30, is an evolved version of the GP-25, being lighter, easier to make, and easier to use.