Game crash and pc stops responding
13-07-2012, 10:11 PM |
Post: #1
ILovESnipeRiflE
system specs:
intel core q quad q9300@ 2.5 ghz
ram 4 gb ddr2 @ 667 mhz
video card: msi n450 gts (md2gd3) 2gb gddr3, shadder 5.0, direct x 11, open gl 4.1
hdd 500 Gb 7200 rpm
power suply: 530W
Os: windows 7 x64
last drivers and windows updates instaled
pc does not overheat, it stays at 45-50 degrees celsius in game
problem:
when i play more then 15 minutes the game, is freezing my pc and stops responding only when i play battlefield play4free, in orther games it runs perfectly(for example need for speed word)

i need some help....
14-07-2012, 03:18 AM |
Post: #2
LuisVuitton
You know, I have the same problem as you. I can tell you right now its not Graphic related crash, hence my specs are way lower than yours. Except RAM.
I will play for around 10 to 15 minutes and my game will completely crash, and make this "GEURRR" noise.

Hopefully I can find a fix soon, I just started playing today and I would hate to give up on this fine game.
14-07-2012, 09:32 PM |
Post: #3
ILovESnipeRiflE
i've forgot to say about "GRRRR" noise
i have no ideea why this game is crashing....but i hope that ea will find a solution
15-07-2012, 01:26 PM |
Post: #4
IamU
Hi Guys,

Same here -.-
I have already tried soo many things..changed Firewall Options, browsed in thousands of forums, i just can't find a solution, let alone the reason for the crashes.
I have bought a new PC a while ago, but the problem is still the same, so the reason can't be my or your systems.
My PC:
Intel Core 2 Duo E7600 OC. @ 3,3 Ghz
AMD Radeon HD 6870 1GB
2 x 4 GB Corsair DDR3 RAM @ 1333 MHZ
Asus P5G41T-M LX 3 Motherboard
My computer never crashs, expect when I play BFP4F, and that mostly after appreciated 15 - 20 mins of playing. Then the screen freezes and the cruel " GRRR" noise comes - I must restart the PC with the power button. Drivers are of course always the newest...
I hope someone here can help me/us, because I am already so angry about this -.-'

Greets, Daniel
---
15-07-2012, 04:18 PM |
Post: #5
Strac.CRO
try to update audio (sound) driver
---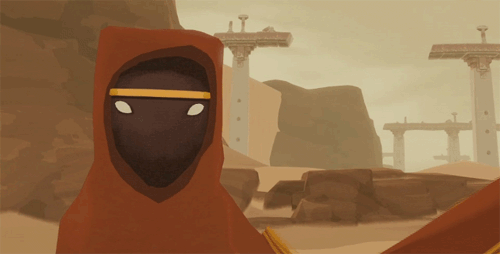 15-07-2012, 07:20 PM |
Post: #6
Chronox.
Same happens to me.

I already updated my sound drivers...
---
22-07-2012, 08:22 PM |
Post: #8
IamU
@ILovESnipeRiflE & LuisVuitton: Could you please tell me if you use a legal or
illegal
copy of WIN 7, because this could be the problem.
Greets, Daniel
---
21-09-2012, 08:45 AM |
Post: #9
kevine1234
when i press play now the box appeara but it is blank whight
21-09-2012, 08:59 AM |
Post: #10
Sjithawk
Search in the forums for "restart on crash", this has been extensively discussed and it is a feature of the game, don't waste time tweaking things, the problem isn't in your computer.
21-09-2012, 01:12 PM |
Post: #11
Realist
Crash...
1.
2.
DAFUQ? 2 hours of this nonsence.
---
(This post was last modified: 21-09-2012 01:14 PM by Realist.)
21-09-2012, 09:12 PM |
Post: #12
Atmaca61
i had the same issue,while playing the game screen is freezes and computer not responding and noway to close it(alt+F4,ctrl+alt4del..)please find anything to solve it!
21-09-2012, 11:05 PM |
Post: #13
CannyFox24-10
(15-07-2012 09:41 PM)

1337-G4nner Wrote: Disable sound card and try again.

And if that doesn't help you this may.

Link: http://battlefield.play4free.com/en/foru...#pid112327
(18-02-2011 12:16 AM)

AluCaRd Wrote: Could you please try:
1) Opening CMD as admin ( go to start/ type in cmd and run it as admin)
2) type: cd/
3) type: cd windows/system32
4) type: sfc/scannow

(Before you go like: OMG WHY U PUT THIS IN BABY STEPS, not everyone is as good with pc's as u and me, either live with it or act all tough but stfu bout it anywayz.)

let it run, restart pc, tellme if it worked, coz it did for me, if you Have an illegal windows version this will cause ur removeWAT hack to be seemingly broke ( alltho it will still work and u won't get popups, the irritating white message on the right bottom will stay, since im not allowed to help you with this, you just have to fix it urself or live with it, its not that bad)

For the people where this thing helped: simply put: It's punkbuster going all emo about a missing system 32 file causeing a memory leak and few moments later a total system crash ( wich is quite obvious).


so again: tellme if it worked!
I just did this and it worked. STICKY cause i see many many ppl getting this annoyin thingy.
---
(This post was last modified: 21-09-2012 11:06 PM by CannyFox24-10.)
22-09-2012, 12:22 AM |
Post: #14
Dany_Jackson
The same has happened to me in the last days... funny thing is, that it only happens when im playing as recon :/ Even funnier, it happened in two different PC's...
26-10-2012, 03:30 PM |
Post: #15
T3RMIN4T0R007
Just restore your computer before the last Windows update, it seems that your pc while playing show black screen , this is because of updates , i disabled updates on my pc
(This post was last modified: 26-10-2012 03:32 PM by T3RMIN4T0R007.)
26-10-2012, 03:41 PM |
Post: #16
hektor950
I had the same probelm before. That it crashed after 10-15 minutes of gaming but the computer didnt freze though and ive also had that problem with battlefield saying "memory fail something" but now everytime im about to play a game and the loading screen for the match the game just dissapers. What should i do and could the other times the game crashed have something to do with the crashines now?
---