13-07-2012, 07:25 PM |
Post: #1
[BFT]Spaztaztic
Hey all, Spaz here. Gonna post a little about myself and see if any clans out there feel Im a good fit for your gaming philosophy.

Personal philosophy:

First off, I'm a mature gamer, so if you think that 34 is "old" then click out of this thread lol. I've been playing FPS games for about 15 years and have been in some of the best clans in many of the games you know. I involve myself in league play whenever possible, if the current game has facility for that, so yeah...I'm one of "those" guys, lol.

I am on the "anti-hack" side of the road. I've never hacked any game, not even once, and I hate hackers and exploiters with a passion that probably unbalances me and will make me seem a slavering psycho. I don't care what people think of me though. If you've ever hacked we cant be friends. I want real stats. Also, if your clan has been highlighted for hackers or you have had hacks in your ranks then please don't respond here. I won't join or be affiliated with any player/clan that has any tolerance for hackers. They are the enemy of all gamers. Let's go ahead and add power-leveling and glitching to the list as well.

I like winning. I'm not so serious about gaming that I treat people badly, i dont rage or insult other players, I dont cuss on TS or abuse random players in game. I like to have fun, but hey...WINNING is fun isnt it?

I play assault more than anything else (for now, still learning classes) and I get more kills than deaths. I could probably get an even better KD but i spend all my time capping flags, supporting team members, and formulating win strategies. This results in a lower personal KD, but also results in MORE WINS for the team.

Special skills:

I'm a team player in the truest sense of the word. I feel that committing to team play and understanding what that is may be the most important aspect of online team-based FPS, and I play accordingly. Someone calling for ammo or meds? Dude I am ON MY WAY for sure. I use class ability to help the team, not to keep myself in ammo or meds, but for the WIN. One guy heading for a crucial flag by himself? I will drop what ever I was doing and follow him in for the cap...two guns are always better than one.

I am a spotting and trace dart FOOL! When Im ingame the whole enemy team is lit up on the map, and I dart everything that moves.

I'm not bragging (ok Im bragging) but i may be the best transport chopper pilot in the game right now... Why? Because I have more chopper skills than the fierce attack pilots that are pwning everything in sight? No. It's because i can fly that transport chopper LIKE it's an attack chopper, juking and diving my way out of almost any mess while carrying the most important cargo in the game: TEAM SOLDIERS for FLAG CAPS. I actually DO like flying the transport chopper more than the gunships, and will often hop in the TC and leave the attack chopper sitting on the pad.

I fly that chopper the way it was intended, to transport troops from flag to flag. Shoot Ill even cap flags with that chopper and still outfly the gunship that shows up to stop me. I use the chopper to get up high and spot all enemies on the map for the team to kill. With even one good door gunner we are HELL ON EARTH for the puny enemies below. You may shoot me down...but we are going to win the match.

Equipment:

I come with all the equipment. I have voice comms: TS3, Vent, Skype, XFire. If you use something let me know and Ill download it.

I have quality PC gear and turtle beach headset with mic. Voice comms win the game everytime.

My internet connection is well adequate for the job. I get 20 megs at home and more than that at work on T1, so it doesnt matter where I sit down to play, Im not laggin LMAO.

Hit me up here or email me if you want to add an experienced, mature team playing gamer to your ranks. I'm interested in pushing the clan upwards on the win/loss record.

I play other games too. Let me know how to proceed. Thanks for reading this novel!!

Spaz
spaztaztic@live.com
---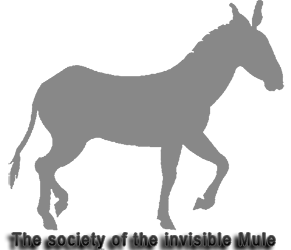 13-07-2012, 07:44 PM |
Post: #2
[BFT]TriviumF22
Spaz,
After reading through this I really feel like you would be a perfect fit for BFT. Please add me on Xfire at TriviumF22 or join our TS3 server at TS35.GAMESERVERS.COM:9248
All instructions are below.
Blunt Force Trauma is a nine year old multi-game clan that has always had the Battlefield series as our backbone.
We currently play over 12 games actively and have over 300 members.
We have multiple servers in BC2, BFP4F and BF3, as well as supporting the COD series, including MW3
We actively use Xfire and Teamspeak 3 for communication and recruitment.
For those who are interested in competitive playing, we have been previously active on league's such as TWL, in fact holding the #1 position in the world on several ladders. We have some of the best players in the world and a camaraderie that is second to none.
[BFT] is a clan with no prohibitions on use of language except for two primary rules: no racist remarks, and no personal attacks.
If you believe someone has broken one of our rules, let an admin know and we will take action as needed.
We also do not tolerate cheating or disrespect by members or guests, and insist on good sportsmanship.
Violations can lead to permanent bans.
We play for fun, we play with honor, and we strive to treat each other with respect and consideration. No one, member or guest, is above our Code.

Rules and expectations



Show up, help out, and have fun each week with the clan.

NO cheating.

NO hacking.

Always treat people fairly and act civil and human to friendly people.

Always play on the same team as one team, whenever possible.

If you are going to be gone a long time (over 3 weeks), be polite, post a message about it on the clan message board.

If you don't show up or post any "I am still alive" messages with in 6 weeks, you will be taken off the Roster.

Everyone, should expect to spend 10% of their "clan play time" supporting the clan by recruiting,posting on forums, website activity, TS3 activity, etc...

Be polite and announce yourself if you come on the clan TS3 Server.

If someone is in a another clan, they can NOT "hang out" on our clan's TS3 channels. They must QUIT their old clan first and post a message on THEIR old board about it for everyone to see. If they wish to join us.

It takes Executive (CEO)(VP) to remove a member from the clan.

Senior Admins (SA) have the power to remove members from our Teamspeak3 channels.

Rank structure and layout





Executive Officer (EO)


Description:
Founders and Leaders of the clan.
Note: They should never be bothered unless an Official call needs to be made Ex: Appeal or Ban

Responsibilities:
Delegate Admins
Manage the clan in the interest of its members




Senior Admin (SA)


Description:
Clan-wide Administrator

Responsibilities:
Manage/Moderate/Administrate the clan Website, Teamspeak, Xfire and game servers if needed
Keep servers clean and fun
Assist and Delegate Corporate Admins
Update member status
Recruit players into joining the clan




Corporate Admin (CA)


Description:
Leader of multiple games of a series supported by the clan

Responsibilities:
Delegate own Corporate Leaders
Administrate own Servers
Provide fun and comfortable gaming environment
Recruit players into joining the clan




Corporate Leader (CL)


Description:
Leader of a game supported by the clan

Responsibilities:
Recruit players into joining the clan
Administrate own Server
Submit Monthly Rosters
Provide fun and comfortable gaming environment
Act as a mentor to own Members




Member


Description:
Backbone of the clan

Responsibilities:
Recruit players into joining the clan
Be active in game, on clan Xfire, on clan Website and on clan Teamspeak

How to join



For more information, add and contact TriviumF22 on Xfire and visit us at http://www.bftclan.net

A direct link to our application ==> BFT application for membership

You can grab xfire here, you only need to install the program not the toolbar ===>




You can grab TS3 here ===>



Visit our TS3 server at
TS35.GAMESERVERS.COM:9248
Bookmark our BFP4F servers by clicking on the pictures ===>
Sincerely,

[BFT] TriviumF22
---
13-07-2012, 07:50 PM |
Post: #3
[BFT]Spaztaztic
(13-07-2012 07:44 PM)

[BFT]TriviumF22 Wrote: snip
Triv, that is one of the best laid out and descriptive clan ads Ive ever seen. BFT seems well organized and established, and Blunt Force Trauma is what happens when I drop a transport chopper on someone's head.... lmao.
Imma hit up your website, get registered and see whats next.
Groovin on the legit aspect.
---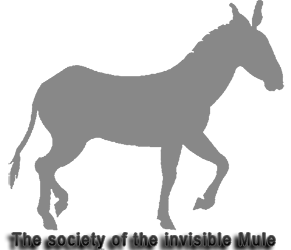 13-07-2012, 08:50 PM |
Post: #4
Vod:Ka
great application!!
i was very depressed when i saw your signature
as an american you have quiet a lot of clans to choose.
whereever you go, i wish you all the best and your new clan
13-07-2012, 09:33 PM |
Post: #5
[BFT]TriviumF22
Awesome, most important try to hop into the Teamspeak, 9 of us are in right now, we'd love to meet you.

TS35.GAMESERVERS.COM:9248
---
13-07-2012, 10:50 PM |
Post: #6
[BFT]Spaztaztic
No worries... I took a look at your website and got registered. Pro site, 9 year old clan spanning many games and genres, etc... No cheaters, great admin structure and gaming philosophies....It's definitely BFT for me. How could there be another choice?

Just got home from work and sorting out some food, then Imma get on TS3 and fill out the website app form. Gimme about 45 min.

Thanks folks!
---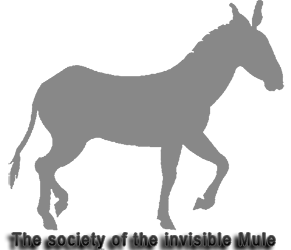 ---