22-05-2012, 03:00 PM |
Post: #1
VigooR
How i can delete one character to the same Acount

I have been create new character but i need to delete them!
22-05-2012, 03:19 PM |
Post: #2
[SAS]V4iN
You could use search, I doubt you will like the answer but it will not change.
---
Image Removed
The allowed height for signatures is 250px, that's the size for the WHOLE signature including text, links and images, not just for the image itself, please don't add the signature back without a correct size.
22-05-2012, 03:48 PM |
Post: #3
VigooR
I use Search befora post but nothing :'( can't?
22-05-2012, 05:22 PM |
Post: #4
Zikeji
I contacted them about this: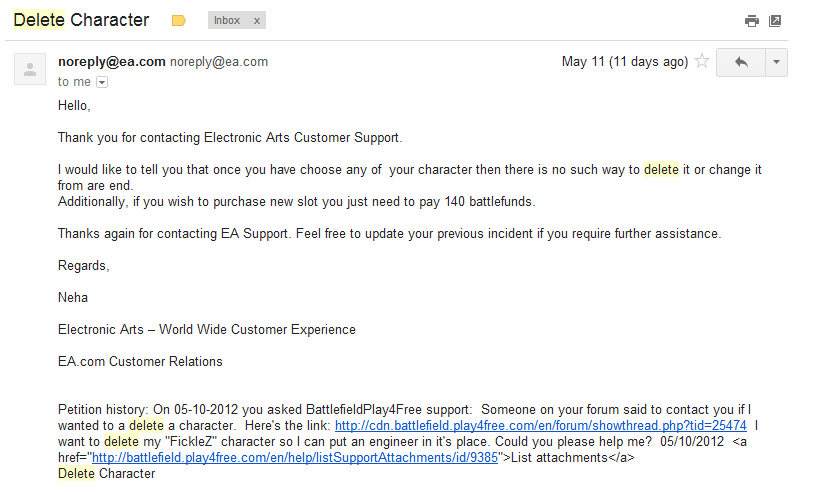 I'm just wondering where I can buy a slot for 140 Battlefunds because that would be convenient.
False advertising much?
---