22-05-2012, 03:00 PM |
Post: #1
VigooR
How i can delete one character to the same Acount

I have been create new character but i need to delete them!
22-05-2012, 03:19 PM |
Post: #2
[SAS]V4iN
You could use search, I doubt you will like the answer but it will not change.
---
22-05-2012, 03:48 PM |
Post: #3
VigooR
I use Search befora post but nothing :'( can't?
22-05-2012, 05:22 PM |
Post: #4
Zikeji
I contacted them about this: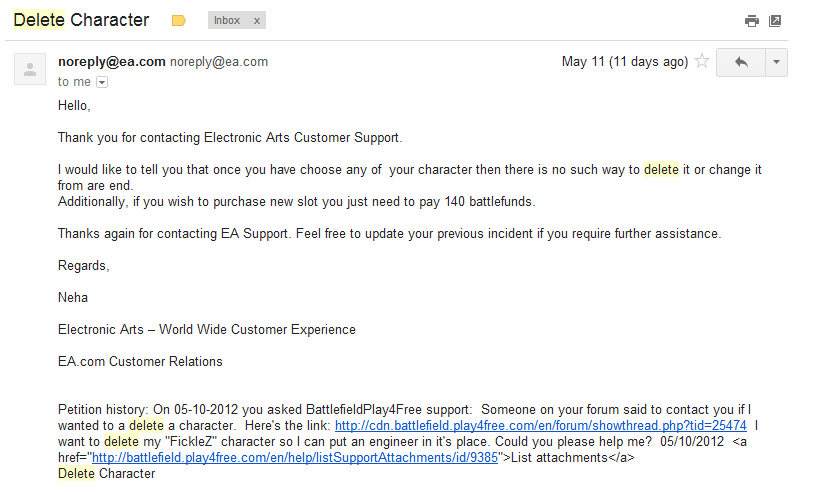 I'm just wondering where I can buy a slot for 140 Battlefunds because that would be convenient.
False advertising much?
---