[Recruiting] 13th Marine Expeditionary Unit (Mix)
07-01-2011, 06:41 AM |
Post: #1
BoomCry
We are the 13th Marine Expeditionary Unit -
http://fox-games.forumn.net/
Once the game is out we will get a clan server
We have been around for over 2yrs now from July. We started out a Battlefield Heroes and Battlefield 2 clan but have spread out to games like Battlefield: Bad Company 2, Black Ops, Call of Duty 4, Modernwarfare 2, Halo 3, Halo: Reach , Medal of Honor , and many more games to come!
We have over 500 active members who are currently part of the 13th MEU. We have members literally everywhere; from the United States, United Kingdom, Australia, France, the Netherlands, Spain, Portugal, Canada, Mexico, Brazil, Columbia, Russia, Romania, Germany, Poland, South Africa, Egypt, Italy, Greece, China, Japan, and a few other countries!
We strive for teamwork, results, friendships, and having a blast. We host almost monthly Operations, Playdates, Competitions, and more. And even almost daily Server Raids where the MEU will raid a given server for hours and hours. We have both North American and European Squads who hold practices pretty often. We usually get in vent and/or xfire and just start playing.
Our Chain of Command Structure is pretty easy to learn and grow as being a part of it while being extremely sturdy and very flexible. It allows there to be leadership positions being available from the day you join to being the longest-serving member in the clan. And, yes, there are literally always leadership positions available from Squad Staff members to even our bigger chain of command positions which attain more responsibility.
If you want to join, signup at
http://fox-games.forumn.net/
and fill out an application. A recruiter will prompt you on what you need to do next. I promise you its a very easy Application Process if you're actually willing to take a few minutes to complete it. Even if you're just wanting to try us out, it shouldn't be the most confusing of things to do.
If you decide to join us, that's awesome! If you want some information, just ask and our guys will be happy to assist you!
if you have any questions please contact me on xfire :boomcry or PM me or repost on this thread
BoomCry
13th MEU
---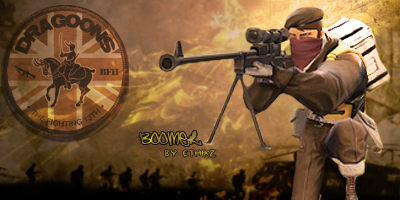 < Boomers at war >
join the 13th at

www.13thmeu.org


for more infomation or help please contact me by xfire BoomCry
10-01-2011, 09:41 AM |
Post: #2
BoomCry
bumped
---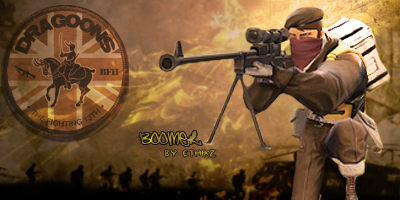 < Boomers at war >
join the 13th at

www.13thmeu.org


for more infomation or help please contact me by xfire BoomCry
16-01-2011, 02:31 AM |
Post: #3
[13th]Vanhoucke
awesome clan!!
---



13th MEU Command Element
Chief Information Officer (CIO)
17-01-2011, 06:26 PM |
Post: #4
JU57FL1P
could I get in ???
I'm up for a test if you want to test me
---
When you try to be the best, you die like the rest...
17-01-2011, 07:55 PM |
Post: #5
yakuzapl
Could I be in your clan ?
18-01-2011, 05:04 PM |
Post: #6
Masteris
I wan't be in this clan, because i like teamwork.
23-01-2011, 01:04 PM |
Post: #7
TheGameShadow
Can i join this clan this sounds good clan
24-01-2011, 10:10 PM |
Post: #9
Lt.LeatherNeck
sweetttt! 1 question though... do you have to pay to sign up?
Other then that it sounds like a pretty great clan
---
if i sign up do i get a cool screen thingy like yours?
---
25-01-2011, 06:23 PM |
Post: #10
(13th)CaptEdster
No you don't have to pay.
---



"Courage is being scared to death - but saddling up anyway."
John Wayne
26-01-2011, 11:25 PM |
Post: #11
CaptainDamit
I tried to register on the website to constantly be sent back to the registration form. Is there an issue or something i'm not seeing?
27-01-2011, 02:43 AM |
Post: #14
CaptainDamit
I did fill the required fields, as there was only three along with a fourth on another redirection.
31-01-2011, 07:16 AM |
Post: #17
xXDeAthXx
can i join?
---
snipers must aim for the head......because they run out of ammo

medics dont aim ...... because they cant


MADE BY FENDERALAC BUT IDEAS BY ME
31-01-2011, 07:52 AM |
Post: #18
Sil3nst
I'll keep an eye out for you guys when OB hits. Like the name and the motto.
---
Though the course may change sometimes, rivers always reach the sea.
01-02-2011, 03:54 PM |
Post: #19
(13th)CaptEdster
Free Bump
---



"Courage is being scared to death - but saddling up anyway."
John Wayne
06-02-2011, 04:21 PM |
Post: #20
MacAngelos
i want to join your clan. I am teamplayer ,pro sniper and helicopter fighter!!!(I play all classes if needed)
---
"If you run you will die tired"

---