PISTOL ATTACHEMENTS and Idea's for pistol tuning. [UPDATED]
03-05-2012, 09:08 PM |
Post: #1
SuxxHD
Hello everyone!
I had some ideas to share with you.. pistol attachements and tuning (paintjob's)
*Sound supressors* /Silencer's/ Muzzle flash Suppressor's. -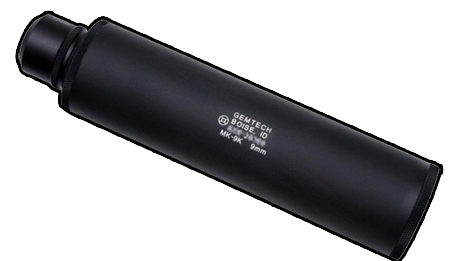 Why,? Because it reduces sound and maybe it reduces the recoil (a bit
?)
Quote:Suppressors reduce firing recoil significantly, primarily by diverting and trapping the propellant gas."Wikipedia"
Quote:

Paulson et al., discussing low-velocity pistol calibers, suggest the recoil reduction is around 15%.

"Wikipedia"
More info -
http://en.wikipedia.org/wiki/Suppressor
###
*Painting your pistols. My idea would be a large amount of paint jobs to choose from.. from desert painting to some jungle or just regular colours? Obviously it would be more cooler if you could customize some logos!
###
*Sights. Different iron sights for pistols, red dot sights. would be useful if sniping with REX
###
*Finally, mags.. i don't think that viper mags or something like that would fit with the pistols but some extra mags or a little more damage for each bullet would help.
_________________
The idea i designed.. wasn't easy at all :3
---
(This post was last modified: 02-06-2012 12:43 PM by SuxxHD.)
03-05-2012, 11:01 PM |
Post: #2
felixfj007
nice suggestion

/sign
---



felixfj007's posts: click the picture to see all his posts.
03-05-2012, 11:03 PM |
Post: #3
GinjaNinja
I think I've seen some dev posts saying they're considering it. TBH having elite and vet pistols and shotguns still around annoys me a bit.
It's just not uniform. IMO; they won't step out of the open beta with the elite pistols still.
I hope they do it /sign, but I don't think pistols should ever get sights.
---
04-05-2012, 12:55 AM |
Post: #4
GrandArc
yea the customization shouldnt be as much for pistols as it is for regular primaries, but extra clips and maybe some barrel or ammo attachments would be nice
---
|YouTube Channel|Media Thread|
04-05-2012, 02:05 AM |
Post: #5
[ANC]RicocheT-M
If they don't nerff pistols too, i agree
---
04-05-2012, 03:21 AM |
Post: #6
PsYLegend
yes there should be much more customization in this game like emblems and other special markings on guns.

/sign
---
Click My Sig, and Subscribe.
04-05-2012, 03:23 AM |
Post: #7
thebo55xD
this would be nice and it would be nice for the dev to look in to this
---
04-05-2012, 03:53 AM |
Post: #8
irfanGF
range-ace scope for MP-412
04-05-2012, 12:33 PM |
Post: #9
SuxxHD
bump.
---
04-05-2012, 01:10 PM |
Post: #11
AllahUga
---
This signature has been removed by RIC0H due to it containing swearing
04-05-2012, 01:33 PM |
Post: #12
Latek
/sign
---
04-05-2012, 01:52 PM |
Post: #13
GinjaNinja
(04-05-2012 12:58 PM)

assault0137 Wrote: /sign
i just got a theorey. maybe the usas and pistol nerf was LEADING TO ATTACHMENTS FOR PISTOLS and SHOTGUNS! now i can put dominator ammo in my elites usas...
I won't be elite anymore, at any rate I hope they just offer different kins of ammo, like slugs.
---
04-05-2012, 03:35 PM |
Post: #15
u-betta-watchout
/sign
i love the idea, and maybe just an extended mag attachment as well so you could entirely eliminate the vet and elite pistols but keep in some way, i think the damage and mag size at the least should be kept the same for the people who own the vet or elite versions... well anyhow, i love the idea
04-05-2012, 03:45 PM |
Post: #16
u-betta-watchout
yeah, EA, get off yo lazy asses and make this happen!!! lol jk
---
when all is lost, nothing is to be found. but when all is found, we need only find.
what the hell?

04-05-2012, 07:16 PM |
Post: #18
leonpavin
/sign

this would make this game a lot better
06-05-2012, 04:58 PM |
Post: #19
JCManibog4
/sign

E: suppressors are useless unless they take away the kill cam or tweak it a little.
---
Created by Dredned
(This post was last modified: 01-06-2012 01:23 AM by JCManibog4.)
06-05-2012, 04:58 PM |
Post: #20
Snickare
/sign
---


want to report hacking players? upload screenshot to battlefield.play4free.com/en/help/inquire and blacklist.tools4games.com/en/submit
---