[Maps] Operation Métro (882+ signs since March 2012)
25-03-2012, 09:08 PM |
Post: #182
Gotcha2
/sign
but keep on dreaming
anyway check out my suggestion in my sig
---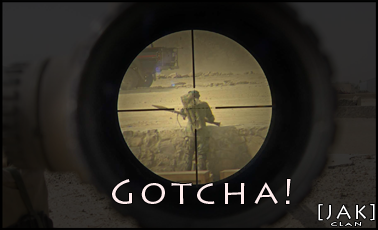 AKA
KillingInStyle - Tanks4Life
For some strange reason... I keep coming back to these forums. Maybe am just hoping for things to improve.....

26-03-2012, 12:01 AM |
Post: #183
Bacon132Strips
lol if any of you own bf3 you would know why this is not a good idea and they would have to remake the whole map this will never happen
26-03-2012, 11:21 AM |
Post: #186
niiiickknakka
/sign

But I really doubt this will happen.
26-03-2012, 06:22 PM |
Post: #190
Karriz
At BF3 forums everyone hates Metro, but you like it?
In my opinion it is way too linear, a generic corridor map. Not suitable for Battlefield gameplay.
---
Blogger
Youtube
Steam
26-03-2012, 08:22 PM |
Post: #191
guyon
dude, this is a BF2 remake........
do you realy think this would happen !?!?!?
/sing BTW, cus it would be nice
BUT, it just doesn't fit in the game
---
27-03-2012, 04:09 PM |
Post: #196
izif
/sign
---
28-03-2012, 02:07 AM |
Post: #197
AmericanAssassin
Reply
There are players who are saying that it would be difficult to convert a Frostbite map to Refractor, but what I have to say to you is, "If they took Battlefield 2's, let's say, Karkand (which was running on Refractor in Battlefield 2), and turned it into a Frostbite map in the DLC for Battlefield 3, it can be as easy to go the other way around."
Then, there are players who hate Métro. Well, if you were to offer any other map, it (of course) won't be added to Battlefield Play4Free, because it was
never
in the Battlefield 3 Beta. While the chances are slim, Operation Métro has a better chance than any other map in Battlefield 3, to be added to Battlefield Play4Free.
Edit: Since Métro was in Battlefield 3 Beta, it would be easier. Why? It is because if it was from beta, then there is no great value about the map (yes, I said it), but at least you got a map.
---

(This post was last modified: 28-03-2012 02:11 AM by AmericanAssassin.)
28-03-2012, 02:46 AM |
Post: #198
seeners
/sign
---
[align=center]

[/align
28-03-2012, 01:52 PM |
Post: #200
PawloAlone2k
/sign yes this is very good maps pls add.
---