28-02-2012, 10:21 AM |
Post: #1
EA_Nenyel
Go to next Official Response...

Listen up Soldiers!

A US Assault aimed at cutting of the resupply route of Russian forces in the region grinds to a halt, as Russian troop presence is more substantial than earlier thought. The battle now in stalemate, additional forces are on route to reinforce a second decisive assault to take control of the city. It's time to ready your gear, and walk straight into the mayhem! Because there is nothing but pure anarchy waiting for you all in our new, thrilling battlefield:


Be prepared to fight with all you've got, under the desert's setting sun. Before dusk comes, there will only be one victor over this strategic position which must be acquired at any and all costs. Prepare yourselves for rabid close quarters combat, reinforced by the deployment of heavy land vehicles; tanks, jeeps, and armoured personnel carriers to take the fight to your enemies.

Give no quarter, give no mercy, because you won't receive any.

Are you ready soldier?


---
28-02-2012, 10:22 AM |
Post: #2
gael258
LOVE THIS MAP THANKS
---
28-02-2012, 10:25 AM |
Post: #3
Leyuen
waitting till mines finish updating, already 75% finished
---
28-02-2012, 10:26 AM |
Post: #4
LelouchVi
So, Karkland v2?
28-02-2012, 10:26 AM |
Post: #5
Majestic_XII
Hurrah!
I'll be clocking some time on this map today, add me as a friend if you'd like to play!
But now, meeting
---
Level Designer
Easy Studios
28-02-2012, 10:29 AM |
Post: #6
SweeTRapper
Gerçektende çok güzel olmuş,tebrik ederim..Hemen oynamaya başlıyorum.
28-02-2012, 10:29 AM |
Post: #7
Orca
YEAAAAAAAAAAH !!!! NEW MAP! WOhohohoHOHO!
28-02-2012, 10:30 AM |
Post: #8
Bewaehrungshilfe
looks like the old jalalabad from bf2 ....pretty god
edit: oh itamashtur..ok. Good to
(This post was last modified: 28-02-2012 10:33 AM by Bewaehrungshilfe.)
28-02-2012, 10:31 AM |
Post: #11
bsup68
Great with a new map, not that I know it, as I havn't played other versions of battlefield that much
But seen a lot of ppl talk about this map, a lot of positive talk that is..... so great it's here
---
28-02-2012, 10:33 AM |
Post: #12
Chang
Hurrah!
I've missed running up this slope.
---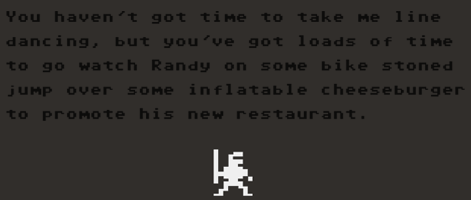 28-02-2012, 10:33 AM |
Post: #13
AMMO
nice
---
2010 - 2013
28-02-2012, 10:37 AM |
Post: #16
izif
This map is from BF2 Iran conflict
---
28-02-2012, 10:44 AM |
Post: #18
.:T7UU8I:.
:DOMG NEW MAP YESSSSSSSSSSSSSSSSSSSSSSS
28-02-2012, 10:45 AM |
Post: #19
piele122
yes a new map yeeeeeh endley
28-02-2012, 10:49 AM |
Post: #20
hensonfield
yes yes yes yes yes a new map yeah
---