Permanent attachments and Unlockables
22-02-2012, 07:10 PM |
Post: #681
JuniorJr
Well still no fix.. I'll be playing APB reloaded.
---
24-02-2012, 04:54 PM |
Post: #682
betito1
ola m
soi panameño pero soi mui pequeñito aopenas tengo 9 añitos

24-02-2012, 09:02 PM |
Post: #684
HeLL-i-CoP
.. next session of "air selling" is out !
Should better think about adding maps, or enlarge these which already is here ..
25-02-2012, 11:58 PM |
Post: #686
Silent_Griffen
Heres an idea, how about setting it back to the permanent guns of different classes when the guns actually worked, when the sniper rifles had more than 20 bullets. Its stupid, your doing stupid stuff like combat arms/nexon did and now that game sucks too. Dont do this, i would play if you get it back like it was, i loved it, it was amazing, only attachements that we should put on could be scopes and silencers maybe, but dont do this stupid stuff. Nothing is good anymore. Fix it.

Oh, and that is why battlefield heros is still popular, because they didnt mess it up with this dumb stuff. That is why they made this game, a much cooler and more realistic version of battlefield heros, take it back the way it should be.
26-02-2012, 12:10 AM |
Post: #691
DanStark
Next thing EAsy will do is wait for everyone to buy attachments and change them.
I can just imagine what they'll say.
(03-02-2012 01:32 PM)

VitalBullet Wrote:

We just balanced the game!!!





Here's a list of improvements:


1. Scopes now make things look farther away instead of closer.
2. Your clip now has a chance to fall out of your gun when you are running.
3. That new barrel that you just bought...well, you don't really need it, so we'll just take that back.



I almost forgot to mention! Any funds that you have will be doubled!!!


Prices of all items will also be tripled.
Note: This is not a real quote, just my imagination.
---
EA is like a vending machine that eats your money.
26-02-2012, 05:35 AM |
Post: #693
Silent_Griffen
Oh and the sleek black look,,, WTF they are brown for a reason, why the fk would you carry a black weapon around in real life, you dont, its because you get spotted way faster and it looked alot better w/o the stupid black crap.
27-02-2012, 04:25 PM |
Post: #694
Hans95
GOsh i'm on BF3 now. Finally. And wow. This P4sh.t is so cr.ppy
! And well, i paid less for BF3 and i have so much more. Learn to develop some real games dudes
28-02-2012, 12:50 AM |
Post: #696
Chang
---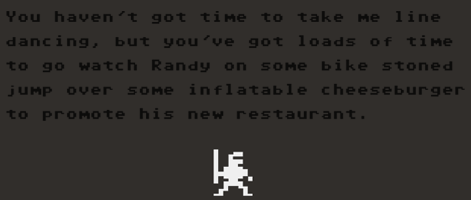 28-02-2012, 06:01 AM |
Post: #697
XDDante
son long battlefield play 4 free!!!it was an amazing experience(well before the update, after that everything else was crap)ill be playing Blacklight:Retribution!!!it's an open beta btw if anyone else is interested!!!
while also wait to Hawken comes out on novermeber i think
see ya and good luck for everyone
---
28-02-2012, 11:54 AM |
Post: #699
firstpirate1
I dont get this at all.

They nerfed our weapons because it was not a level playing field for newcomers to the game.
So they tried to make the game fairer and now they selling the attachments they took off us and classing them as permanent when our weapon they sold us was meant to be permanent.


Dont figure./
---