Rendering and Lighting updates
16-01-2012, 07:06 PM |
Post: #141
2456389
now Ea u let the sniper's see us in l00g range we are getting killed by sniper's from a to d like wtf
16-01-2012, 07:09 PM |
Post: #142
CricketXXX
WoW too much light!!! spot!! spot!!
16-01-2012, 07:10 PM |
Post: #143
Oznerol256
Negative. This happens in every game dependent to the number of snipers in the map. If there are too many playing is very frustrating. But with a normal number of snipers the new lighting doesn't really affect the range.
---
16-01-2012, 07:11 PM |
Post: #144
[TA]Vulcan_Xion
Karkand is so much better now! Pretty much all maps seem nicer except for Oman cause Oman has too much yellow :l and I spend most of my time on a 24/7 oman only server. But the thing I gotta say is, while it looks great, there is a bug with people floating and land not being where its supposed to be resulting in my shots being fired at places i did not mean to aim.
---
16-01-2012, 07:26 PM |
Post: #145
cpking1
I realy like the new update, since now I can use my (underpowerd) m24 again to take out people from a distance.

Karkand: realy good looks more natural, but the old look was good 2
Basra; also nice but when I play on low, witch I rarely do, it is way to bright, not good for graphic card
sharqi; nice better looking sniping is more fun.
Dragon Vally; good I didn't like the rainy darkness, to bad it is more buggy.
dalain: N.A.
---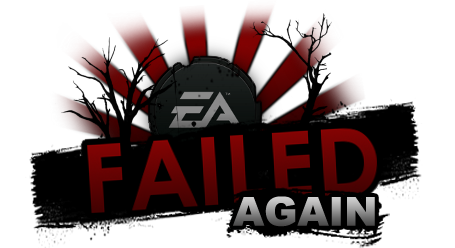 16-01-2012, 07:30 PM |
Post: #146
AlexD
Need fix of BASRA on low settings. Too much bright.
---
16-01-2012, 07:32 PM |
Post: #147
DeadlyChaos09
Really loving the new dynamic lighting from all the maps. Strike at Karkand looks like an industrailized city buried in a rural, desert area. Gulf of Oman looks like a strip of Wake Island. The lighting from made the environment look more friendly. Sharqi Peninsula and Dalian Plant basically received a further push of the fog. Basra is barely noticeable, but still has streaks of glowing items e.g. parking lot.

Overall, I say that Karkand and Oman lost their "war" effect since they are more colorful, however, the lighting just makes the game look like it actually has it's own modified Refractor Engine from Battlefield 2. Imagine this in Frostbite 1.0. The uniform also

I'm loving the improvements on visuals, such as graphics, lighting, rendering, and animation, as well as the audio, however, gameplay needs to be effected.
16-01-2012, 07:34 PM |
Post: #148
Trooper2112903
This is what I like and don't like on super low:
Karkand: Awesome,now i can see further.
Oman: I hate the stuff floating/
Dalian:Not much difference.
Sharqi: Not much difference.
Dragon Valley: Not much difference.
Basra: It lagged the s*** out me even more,and worst of all,it is way too bright.
---
Ain't even mad that my MP443 is invisible.
16-01-2012, 07:36 PM |
Post: #149
Edzter
its a lil too bright at certain spots
the maps are already too sniper friendly, now you made it even easier for them
if not for the bullet arc, recons would invade this game
---

Big thanks to Johnysnake for making me a sig for no reason
16-01-2012, 07:50 PM |
Post: #150
SnowNinja
Btw they should more look that we get our Battlefunds then updating the graphics... even the Battlefunds payment gots big traffic now !
So who needs to wait because they pay more attention on updates then paying us out? Ea[sy]!!!!
---
16-01-2012, 07:56 PM |
Post: #151
CybalA
Nice update, but I still wish they put in advanced video settings, my PC is very bad.
---
16-01-2012, 08:38 PM |
Post: #152
Schmotty
(16-01-2012 07:06 PM)

2456389 Wrote: now Ea u let the sniper's see us in l00g range we are getting killed by sniper's from a to d like wtf
if you dont like getting sniped, hide behind buildings at your base.
even with enhanced visibility it takes practice to learn the bullet drop over the long range. But, yea, A to D is about right
The new Karkand opened up a bunch of new sniper locations. Before it was like a sandstorm; glad that it finally passed.
---
These smilies are not really appropriate for this game.
16-01-2012, 09:00 PM |
Post: #153
Bongotelopongo
20 december 2011 - GAME OVER .... No hope for your improvement job. Thief is forever ... REMEMBER!!
16-01-2012, 09:08 PM |
Post: #154
sanmaa
(12-01-2012 05:33 PM)

kayack1 Wrote: great but have you thought of that ? :
- now the recon will spot EAsily the ennemy's , so they will aim with their mortar ( boosted ) more accuratly .
- it will be the snipers heaven ...
- ouch my eyes , too bright !
+1
16-01-2012, 09:18 PM |
Post: #155
[NwT]1Ping1
I really dig this new update! The rain feels wet, the sun feels hot and the morning light is refreshing =).

That said has anyone else noticed the new M95 zoom bug?
-zoom in on a roadway from a high point on dallian oman etc and you will notice that the enemy walks under(?!) it is floating! my bullets even pinged off it xD.

So if you find yourself being shot at by an m95 at C in oman just hide under the road duh!

thanks guys the rest of this does really look great :props:
16-01-2012, 09:44 PM |
Post: #156
MeanMachine
[sarcasm on] ye,ye good update [sarcasm off].
---
16-01-2012, 10:06 PM |
Post: #158
Radiant_Recon
Hey, just a couple of things, don't nerf the guns, make them atleast 3 times stronger to really make this game more realistic. Also, you should be able to smack people with your gun rather than use a combat knife, you should be able to use the knife, but be able to hold it, not use it just once then wait... Another thing, make your torso invincible, because of the bullet proof vests.

ONE MORE THING, make a capture the flag and all out deathmatch, and maybe even a zombie mode. With these thing I think that you could really make this game epic.
16-01-2012, 10:10 PM |
Post: #159
sneakysault
I think i should not play this game anymore but battlefieldheros
16-01-2012, 10:26 PM |
Post: #160
gabrielvictorbf4
when I start the game the error appears: Battlefield Play4Free updater title and message says: Failed to config file dowload what do I do?
---