31-07-2011, 05:46 PM |
Post: #41
DGod
(30-07-2011 03:23 PM)

Absol Wrote: as a russian on oman keep an eye for any boat icons on the river by D there might be an amarican trying to get B or D.
That's true... I usually do it and rarely someone notice me.
31-07-2011, 06:19 PM |
Post: #42
Ovenlordkirby
If you are an engineer, always pay attention to enemy vehicles that have been tagged.
31-07-2011, 06:25 PM |
Post: #43
UberWally
when in doubt, shoot, friendly fire is off on all ranked servers so if you see a person but dont if they are friend or foe then shoot anyway.
31-07-2011, 07:40 PM |
Post: #44
Axias.
Some of these are real infantry tips. They will keep you alive, (slightly longer at least..)

1. I'm up, I'm seen, I'm down.. The infantryman repeats this to himself constantly: minimize exposure and run from cover to cover. Otherwise, it becomes: "I'm up, I'm seen, I'm DEAD."

2. Hug walls and stay in cover. Do NOT run in clear open areas. (Otherwise known as "kill zones")

3. You are not Rambo, you are part of a TEAM. Look around. Are you with your team?

4. Tactical spacing means a grenade won't take out the whole team. Be tactical.

5. Know your role.

6. See those danger zones? Make it THEIR danger zones.

7. Attack, conquer and prepare for counter attack. They'll be back, you'll be ready.

8. When the person you just knifed rage-quits, you have mastered the knife. Until then: practice.

9. Tactical awareness is what ultimately keeps you alive. Know where you are, know the situation. Take notice when you lose tactical awareness: it will be frequent at times, generally followed by your respawn.

10. Hope that I'm on your team.


11B - Infantry Leads the Way
Huuu-Ah!
31-07-2011, 08:09 PM |
Post: #45
LongBowNL
Watch your minimap, we recons don't throw those motion sensors for nothing.
31-07-2011, 11:43 PM |
Post: #46
:FinXynL
Recon has few important things to do in battlefield. Spot, use your motion sensor and cover your team mates with your sniper riffle to help your team to get flag. Dont forget to take out other snipers! You are scout of your team!
---
Everyone was a noob once...
Nick: FinXynL
NickoftehNick: FinX
Just call me "Finx"
(This post was last modified: 31-07-2011 11:48 PM by :FinXynL.)
01-08-2011, 01:45 AM |
Post: #47
HappyCabbage
If you see a Medic take them out first, or you may have to kill the same guy twice
01-08-2011, 04:18 AM |
Post: #48
Danreth
"If you aren't healing and reviving people, then you are not a medic."
I rather say: "If someone is enought stupid run solo and not watch where is medic he risk his own." Because medic will not run half map to drop medic kit to guy who solo rush behind enemy lines.
Medic is soldier like rest class. He is backbone, something like squad commander, where he run should be fallowed by rest of soldiers. Where he stop and drop medic kit, you have your spot zone. If you under fire - rush, medic behind you will ressurect those who fall. But rest reach they goal.
---
Sorry for bad English. Im not native speaker, and I learn it myself from games/movies/songs. And I dont want to use google translator, because I want learn it better myself. If someone have problem let try THIS before showing his advance. (This post was last modified: 01-08-2011 04:20 AM by Danreth.)
01-08-2011, 06:37 AM |
Post: #49
[NwT].Ezoriel.
1. If you keep one finger on the sprint key and one finger on the forward key... I promise you, you will go places in life.

2. There are no Over-powered weapons, only Over-powered players. (not really a tip)
---
EzorielTV Channel

"There are no OP weapons, only OP players."
01-08-2011, 10:10 AM |
Post: #50
koschwarz
second tip: i've also noticed how players don't bother at all to keep an eye on minimap. minimap is my second best friend in this game (first are my teammates of course).
01-08-2011, 09:17 PM |
Post: #52
Cokain-bandit
Use ur light vehicle to take out APC´s or Choppers ! Works best If u work as a 2 vehicles team!!
For Snipers: put ur Claymores at places where they cant´be seen that easey- otherwise ur enemy will shoot at the Calymore and it explodes for nothin !!
If U Camp at a position busy taking out enemies, lay a claymore right at ur position - knife-killers will
be happy dying!
Or if u know that u die in a half second- no time reloding or possibility defending with pistol drop a claymore- most will not see and run into ur trap
01-08-2011, 09:47 PM |
Post: #53
Ati16
smoke grenade is a very important thing
before an assault use it
01-08-2011, 09:48 PM |
Post: #54
Ati16
and is good against snipers
01-08-2011, 11:29 PM |
Post: #55
Cenon
3 useless tips imo.


Here is what you need to get 20-3 or better every round.
OMAN:
RU:
if you didn't get a plane or helo at start jump into a car and trap APC with a mine(engineer) and steal enemy tank from A
US:
Plant Heavy helos in safe positions and mount minigun
You can reach Russian AA at D and B with a tank from crossroads in front of A
both:
If you control 4 flags, mount every heavy vehicle and every 50-cal(esp GAZ-3925, those have some armor)
Smoke flags when capping with a tank or apc
(This post was last modified: 01-08-2011 11:30 PM by Cenon.)
02-08-2011, 06:11 AM |
Post: #56
blastroid
i treat people respect xd and i also give player AMMO
BTW if you see group of enemy stay calm its a good luck if your not in a mood of killing them with your gun then try throwing them with your FRAG GRENADES then shoot them your gun xd
---
Assault

= "

blastroid

",

Recon

= "

ProtonSniper

"
02-08-2011, 11:30 AM |
Post: #57
Strac.CRO
If you are reviving people, then you are not a medic, you are God.
---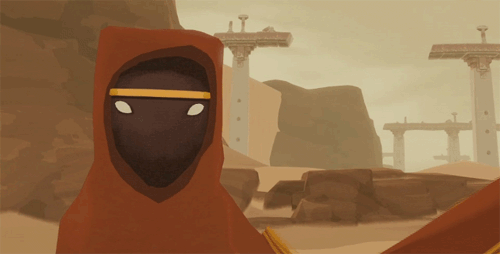 02-08-2011, 09:21 PM |
Post: #58
Matthy
Snipers don't need to be always high, they just need to be well hidden.
02-08-2011, 11:59 PM |
Post: #59
Gunny4SomeMoney
If you are using a low wall for cover, LOOK DOWN! Because if you're just looking straight or up, your enemies can see your head or your gun and they'll know you're there
02-08-2011, 11:59 PM |
Post: #60
Gunny4SomeMoney
If you are using a low wall for cover, LOOK DOWN! Because if you're just looking straight or up, your enemies can see your head or your gun and they'll know you're there
---