31-05-2011, 03:59 PM |
Post: #121
BulletMagnet1337
Great... I saw the NEW WEAPONS ads, and found the M14 - a long awaited weapon, funded up, bought it forever, and now the game doesn`t work.
Read here a bit, tried different weapons, no improvement.
I get to load perhaps 20% before I drop out to the desktop.
Running on:
Intel i5 2,53Ghz
8GB RAM (1333Mhz)
ATi Radeon HD 5730 on newest Catalyst drivers
Windows HP 64-bit
SSD drive.
Don`t get a memdump, don`t get error message...
Tried EA Support, got redirected here - read this post:
http://battlefield.play4free.com/en/foru...?tid=34757
, and still not wiser... Oh well... just gonna have to wait it out...
---
Click
here
for my YouTube channel!
(This post was last modified: 31-05-2011 04:06 PM by BulletMagnet1337.)
31-05-2011, 04:23 PM |
Post: #123
rockettt
HELLO EA, WE WANT OUR MONEY BACK!

game keeps crashing WTF
31-05-2011, 04:26 PM |
Post: #124
BulletMagnet1337
Well, I did some testing now - and I got into games - I unequipped everything, and the equipped it back, one thing at a time; equipped a helmet, startet game, left game, equipped M14, started game, left game...and so on... and I must have had my Elite M1911 equipped by accident, because now I can get into games...
---
Click
here
for my YouTube channel!
31-05-2011, 04:29 PM |
Post: #125
iRod84
my game crashed too
i got windows 7 64bit
and its start happen when i installed 1.07 ver
31-05-2011, 04:57 PM |
Post: #126
Jupilator
GAME CRASHES HAVE STOPPED, with the second update today.
Good & Fast job ! I guess somebody don't want to lose money spenders
!
I guess it was some problem with the store and the use of newly bought items, as my unchanged medic was still able to enter games.
31-05-2011, 05:03 PM |
Post: #127
CHRONICC
(31-05-2011 10:11 AM)

JasonGans Wrote: Hello everyone,

Since the new patch (1.7 ,I think) with the new HUD, my game crashes almost instantly, when I am joining a game. At first, I thought a restart would help, but it was useless. Then I tried reinstalling, but the uninstaller.exe says "not enough arguments". What should I do? I was about to join a friend on Sharqi but the bar never reaches the letter "O" under the word "LOADING" in the loading screen.
I am out of ideas. I hope we can find a solution.

Faithfully yours,


i get erro fail communication with punk buster. exe
wtff and it kicks me out the game. i knew i shount off updated the game.......

1Sg. Jason Gans, Marine Corps, 222th Batallion B Company
31-05-2011, 05:13 PM |
Post: #128
Nightdeath
I have a different problem it the game closes and windows doesn't say if something happened
31-05-2011, 05:25 PM |
Post: #129
Zert
Ok guys,

I found another post and it seems legit as I tried it, if you have an elite weapon equipped it crashes the game. Go with a normal or vet one till they get it fixed.

It sux if you spent 3000 on an elite weapon for the day and cant use it, I hope they refund people the credits but would not hold my breath on it.

So to repeat un-equip all elite versions of the weapons on your soldiers and you should be fine.
---
Zert + Nadir + Nordheim + Mesty
31-05-2011, 05:51 PM |
Post: #130
Nightdeath
NOOOOOO I just rented it for 3290 valor points
31-05-2011, 07:26 PM |
Post: #131
Zwonkest
(31-05-2011 04:57 PM)

Jupilator Wrote: Good & Fast job ! I guess somebody don't want to lose money spenders !
Agreed - but it also look like they are not that willing to compensate either
31-05-2011, 08:40 PM |
Post: #132
Tysonix
Any time i keep pressing play, it opens and then it goes white screen then it crashes, ive tryed it 4 times still nothing
someone help
31-05-2011, 09:04 PM |
Post: #133
dsd1
USE @#$%ING NON-ELITE WEAPONS!!! ARE YOU ALL @#$%ING DEAF??????

EA, i want a @#$%ing refund for my elite's M60!
---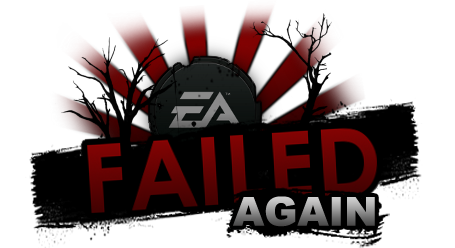 31-05-2011, 10:06 PM |
Post: #134
Bucuresteanu
I had the same problem when i try to play from work
...reinstalled the game and worked fine! Using Firefox so might be something with the launcher.
Now trying on home comp and i have the same problem. I`ll let ya all know if the problem goes away same as before.
................................................................................​.............................................................................
reinstalled on home comp and didnt work, is a win7 x64 running from firefox 3.6 i think
(This post was last modified: 31-05-2011 10:37 PM by Bucuresteanu.)
01-06-2011, 03:58 AM |
Post: #135
Kobe24Life
Fix Please!!! First time player sigbed up today cant play stuck on launcher, firefox ie chrome...

Not sure how fast dice works on ths bt when can we expect a fix?
16-12-2011, 03:40 AM |
Post: #136
xxJonathan12
Okay. So I just downloaded the BP4F installer thing on Firefox and it finished. But after that, it just says "The Battlefield Play4Free Updater should be starting your game soon." but it never loads. Please help me if you have had this problem and overcome it.

Much appreciated
16-12-2011, 05:44 PM |
Post: #138
statusphere
Possible workaround!!!

Guys it might be a resolution issue! I dropped my Windows RES from 1080p to 720p and the game now boots. Strange because the game runs flawlessly in 1080p on my rig.
03-08-2012, 06:41 PM |
Post: #139
ManTasSsSs
maybe you can help who? As the computer is istryniau Battlefield play4free files which I found very striginejo because I am thinking a new download but throws error
03-08-2012, 06:43 PM |
Post: #140
ManTasSsSs
And I can not play Battlefield, (((((((what a pity such a good game, even sad!
---