31-05-2011, 12:46 PM |
Post: #101
Nord]
Its completely random, I've tryed Saw with P226, Saw with Elite 1119, default weapons, diff char.. one time it works, the other it doenst.
Reinstall did not fix it, problem occures at FF and Google Chrome.

Epic fail patch is epic, once again.
---
31-05-2011, 12:46 PM |
Post: #102
Brijei
Same with me i bought elite uas-12 or something its a shotgun and today was last time to have it before it expired i want refund!
31-05-2011, 12:49 PM |
Post: #103
Chick_Chick_BOOM
going to default outfit made my character work - It appears that you cannot equip any extras apart from the default
31-05-2011, 12:55 PM |
Post: #104
Verudium
i can only play with my second soldier, but without special guns, when i try this with my first soldier, it´s not work!!!
31-05-2011, 01:21 PM |
Post: #105
Sorath
Have the same problem.. Oh well, gotta wait till they fix it I guess. Tried switching chars, browsers, weps etc. it didn't fix the problem.. I'm just sorry I bought the elite wepon today with my last creds :/ Bummer.
31-05-2011, 01:27 PM |
Post: #106
Ziggity
My medic (main) doent work at all with nor the elite or the standard weapon... My engie works fine with standard...
---
31-05-2011, 01:37 PM |
Post: #107
dsdanger
(31-05-2011 12:33 PM)

MARINES99 Wrote: Change your solider and don't use elite weapons
that isn't it. my game dosn't even start up. the window opens......... then closes. i can't change my weapons if the game dosn't start, can i?
i tried using my friend's account, the same thing. he dosn't have any elite weapons. in the morning it worked fine, NOW it's screwed up. re-installed, restarted, nothing. AND MY ELITE'S M60 IS GOING TO WASTE
---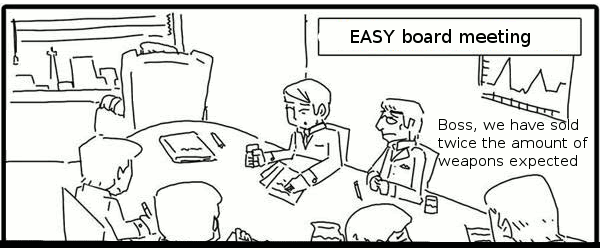 31-05-2011, 01:43 PM |
Post: #109
Matt236
my game has never worked ive never even tried battle field ply for free and it looks like ill never get to
31-05-2011, 02:03 PM |
Post: #110
Blankwindow
I've only tried on my engineer.

But swtching out my elite p90 for the def eng gun didn't solve the issue, but switching that gun and removing the grenades/AT mines from my load out allowed me to load in.

EDIT

Karkand with default load out I got in
Oman crashes at about 15-20%
Correctly 4th load attempt for oman works. first three CTD.
(This post was last modified: 31-05-2011 02:10 PM by Blankwindow.)
31-05-2011, 02:05 PM |
Post: #111
Ted1Mosby
Maybe it runs with Internet Explorer, I don't know, I didn't try it, but maybe someone wants to try this?
---
31-05-2011, 02:11 PM |
Post: #112
BHoleKrinklestar
Yep same problem for me. It tries to load the map, and shortly after the load begins, it crashes. I had no problems playing this for the past month, but something w/ this patch did it
31-05-2011, 02:22 PM |
Post: #113
Scrable0
I have the Problem too and i have some Elite Weapons buyed for 1 Day
And now i can't use them... I hope it will be fixed and the time for that freeze.
31-05-2011, 02:44 PM |
Post: #115
karl38450
only probleme with my enginirer and MP 7 i think but not sure. it s very boring ... 10 euros for an MP7 and it didn't work oO
31-05-2011, 02:52 PM |
Post: #116
thefist
i have the same troubles and i hope they fix this.......maybe my rented weapon time bald ended.
when i know this i didnt update and maybe i can play.
31-05-2011, 02:52 PM |
Post: #117
thefist
doublepost sorry
(This post was last modified: 31-05-2011 02:53 PM by thefist.)
31-05-2011, 02:53 PM |
Post: #118
0verl0rd
My game is crashing too, but only when I play as my Engineer, Medic works fine. Try another character, but i just rented elite mp7 and i want to use it.
---
Overl0rd
- Medic - 20
TheIrishEngineer
- Engineer - 20
TheIrishMarksman
- Recon - 20
31-05-2011, 03:02 PM |
Post: #119
Psy1987
I have the same problem, it's start happening right after the update to 1.07...without error message...just *PUF*, nothing...like it's not been started at first place...is this some kind of joke?!
PS I have Elite's AEK-971 and if i don't fix this now, I can just say goodbay to 9000!
31-05-2011, 03:48 PM |
Post: #120
karl38450
this game is very very bug ... and no response from the programmers .... Hello men, the elite pack or weapons are bought by your customer, you must respond clearly and gently its a minimum
---